How an Executive Search Firm Can Help You Find Your Next Job
Are you considering changing careers? Pursuing a new opportunity can be both exciting and stressful at the same time. Just knowing where to start looking can be a challenge, especially if you're already very busy. On top of that, sprucing up your resume, preparing for interviews, and negotiating a final contract can reach the point of overwhelming you. The good news is that you don't have to navigate or even handle all of those elements yourself. Connecting with an executive search firm to help you with your job search means that you now have a researcher, representative, coach, and negotiator working alongside you.
Research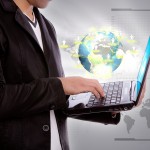 One of the best resources that a recruiter can offer you is their professional connections with companies that might want to hire you. Recruiters maintain longstanding relationships with their clients and thus know who is hiring and what sort of talent they are looking for. While you as the candidate should certainly continue to do your own research of the job market, working with recruiters means that you now have insider information on job openings in your industry.
Representation
When companies post job openings that they are hiring for, they are typically inundated with resumes and applications, many of which are irrelevant for the position. The hiring manager has to sift through so much information to locate the few people that could be the right fit for the job that it's altogether too easy for great candidates to get overlooked in the process. When an executive search firm is representing you to their clients, you can rest assured that your resume is being personally delivered to a captive audience, and because of the relationship the recruiter has with his client, you have a trustworthy professional vouching for your qualifications for the position.
Coach
Do you need help revising and formatting your resume? Could you use advice on how to be successful during an interview? These are just a couple of the areas of professional development that an executive search firm will offer you during your job search. Recruiters will make sure that you are well-prepared for all your interviews, not just in terms of general do's and don'ts, but specifically what the individuals at the hiring company need to know and how they work. Think of how much you can distinguish yourself from the other applicants by effectively presenting yourself at your absolute best.
Negotiation
As middlemen between you and the hiring manager, search firms can help you navigate the sensitive topics of negotiation if you are offered the job. Recruiters have the advantage of being able to speak candidly with both the client and the candidate and help work out the best deal for both parties. Whether dealing with salary, benefits, hours, location, or start date, being able to rely on a mediator for assistance and advice can make this final step in the hiring process go much smoother.
So the next time you are ready to venture into the job market, consider partnering with an executive search firm in the process. For such an important decision in your life, it's very beneficial to have professional support along the way. If you are seeking employment in the Property and Casualty insurance industry, we would love to assist you. You can take a look at job openings here that we are currently recruiting for and send us your resume. We look forward to hearing from you!